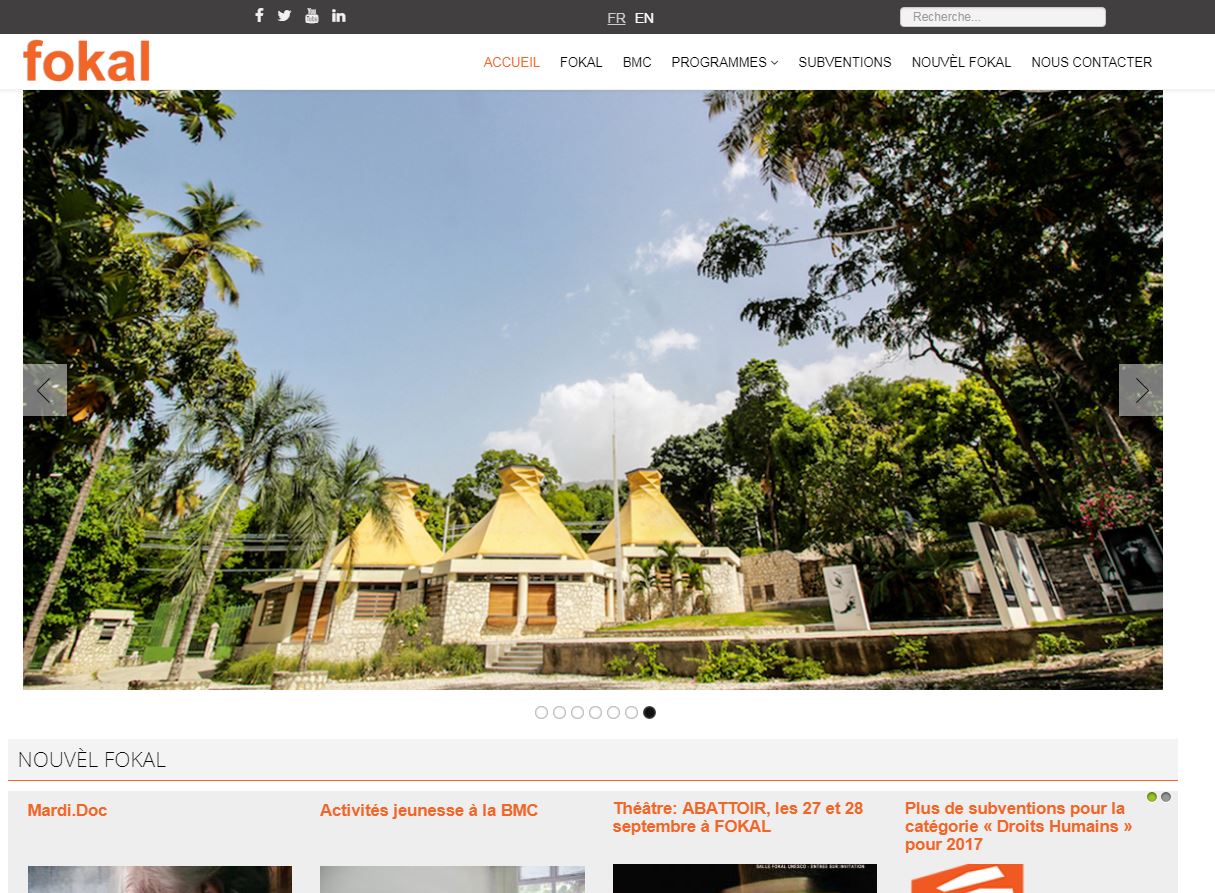 FOKAL is changing the design of its website. This is in keeping with our desire to make the site more user-friendly and livelier, for a more efficient visit.
What has changed ?
First, the FOKAL and BMC calendars are now available in one click from the homepage of the site. Visitors will also discover some of the new features in other sections, such as "Library Picks" on the BMC tab, or the map of libraries supported by FOKAL through its Library program .
The new Citizenship Education Program (AJULIH) from FOKAL has also been added to the list of programs.
This refurbishing has also made it possible to once again equip the site with an English version in order to present the foundation and its news to the English-speaking public. At the bottom of the homepage, a set of keywords also facilitates search by topic.
Surf on the homepage to discover the new features of our site !
.