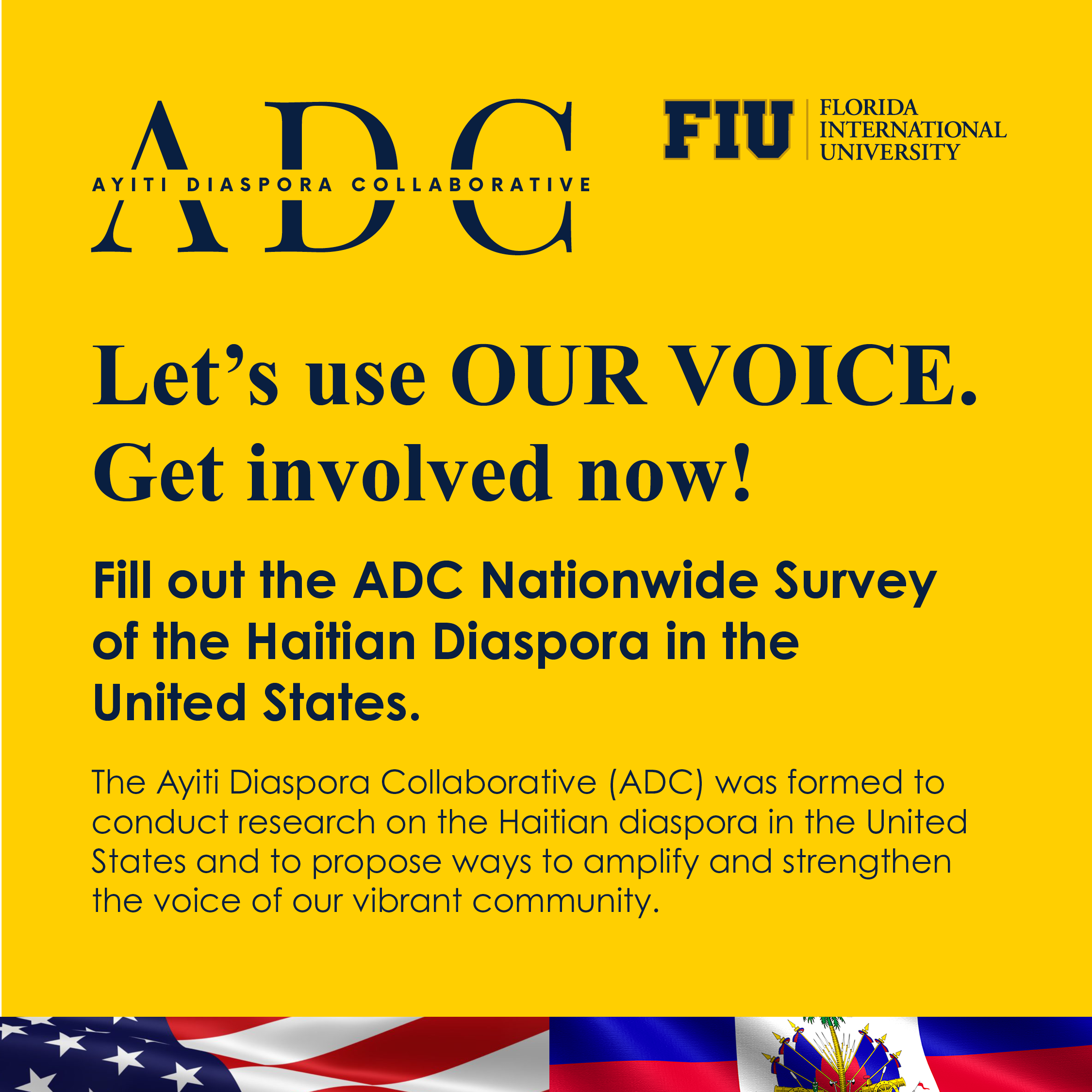 Ayiti Diaspora Collaborative (ADC) is launching a survey to gain better insights and understanding of the various Haitian communities across the United States. They call all people of Haitian descent living in the United States to be part of a historic movement and share their thoughts in the ADC Nationwide Survey.
The results of the survey will be used to craft a roadmap to amplify the voice of our vibrant diaspora and increase its influence.
The survey, designed in partnership with FIU's Jorge M. Pérez Metropolitan Center, is part of a broader research initiative undertaken by ADC in collaboration with the W.K Kellogg Foundation to harness the Haitian American collective power.
ADC (Ayiti Diaspora Collaborative) is a collaborative of renowned organizations based in the US and in Haiti that reflects our community and that has been advocating on behalf of our people for over forty years.
ADC Members include the Haitian American Foundation for Democracy, Sant La, Avanse Ansanm, Ayiti Community Trust, FOKAL, Haitian American Professionals Coalition, Haitian American Voters Empowerment Coalition, Haitian Bridge Alliance, Haitian Ladies Network, Haiti Renewal Alliance, Quisqueya University, and Replenish 509.
Please clink on the link below to get more information about the survey.