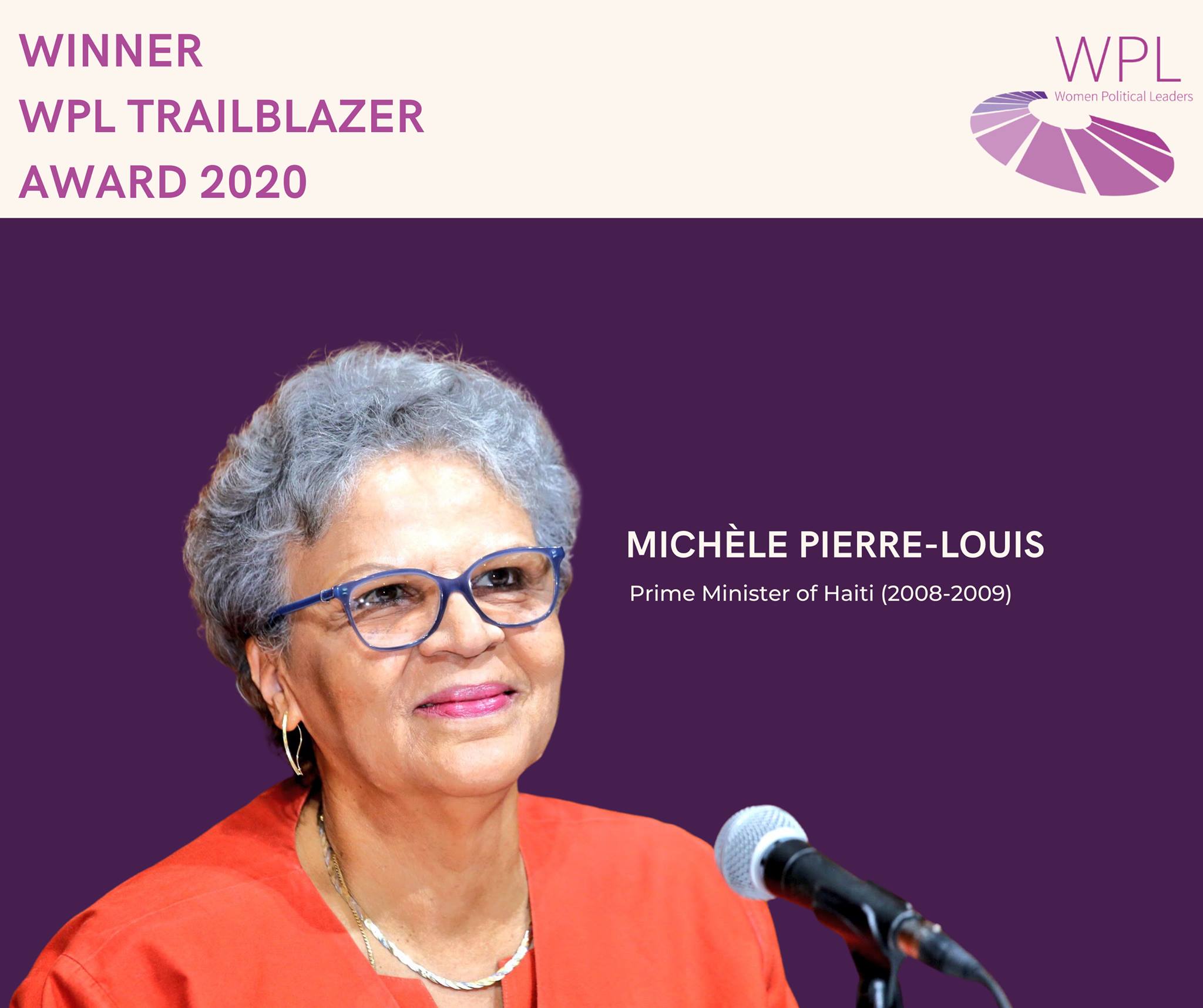 The President of FOKAL and former Prime Minister of Haiti, Michèle Duvivier Pierre-Louis, has been named Women Political Leaders Trailblazer Award Winner 2020, for her exceptional career as a woman political leader.
Mrs Pierre Louis received this award on Monday, November 9, 2020, at the Global Forum of Women Leaders 2020, which took place in Reykjavik, Iceland, from November 9 to 11 and which Ms. Pierre Louis attended online. The virtual event was co-presented this year by Parliament and the Government of Iceland.
6 women political figures received the prestigious distinction this year: Joyce Banda, President of Malawi (2012-2014), Erna Solberg, Prime Minister of Norway, Laura Chinchilla Miranda, President of Costa Rica (2010-2014), Saara Kuugongelwa-Amadhila , Prime Minister of Namibia, Mary Robinson, former President of Ireland (1990-1997), and Michèle Duvivier Pierre-Louis, former Prime Minister of Haiti (2008-2009).
"I accept this award with joy and humility. With Joy, because it reflects not only my own work and what I have been able to achieve, but also the commitment of all my colleagues in Haiti and abroad who have been a constant source of inspiration. I share this award with them all; with humility because in this time of uncertainty caused by the pandemic, climate change and political insecurity, women leaders around the world should continue to uphold democratic values ​​and take action that resists authoritarianism " , expressed Ms. Pierre-Louis in her acceptance speech.