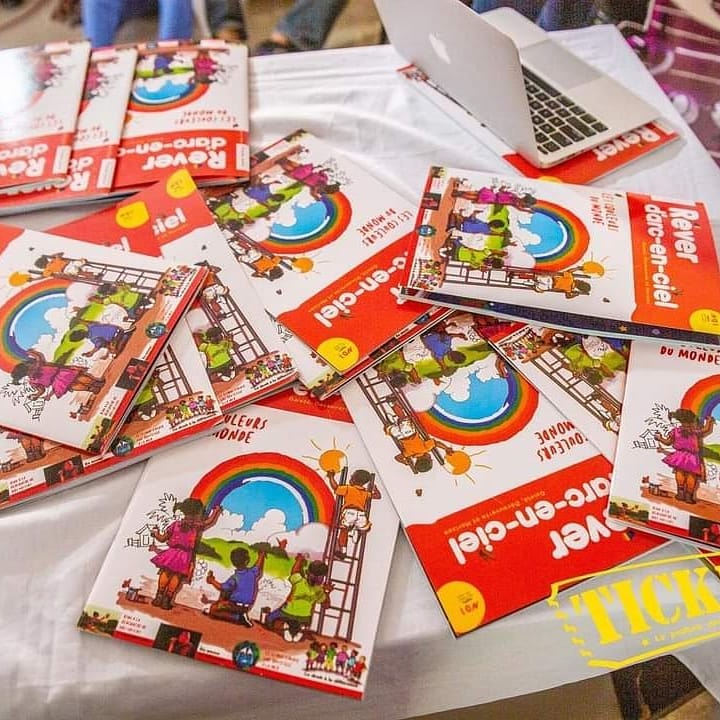 The first issue of a brand new children's magazine supported by FOKAL, Rêver d'arc-en-ciel (literally Dreaming of Rainbow), has been released recently. The signature sale of this issue took place on December 4 at Direction nationale duLivre in Port-au-Prince.
Rêver d'arc-en-ciel is a magazine for children aged from 7 to 14, directed and founded by Mariah C. Sheba. It is a four-monthly print magazine that will also be available online. It includes seven sections represented by seven fictional characters, each carrying informative and entertaining messages, for the joy of the children, whom also participated to the writing of this issue.
For its first release, the magazine has decided to work on the right to be different, hence the section "The colors of the world" where the magazine explores "a range of colors".
"From the discovery of small corners of stories paved with images and poetry, through multiple landscapes to amazing adventures. We are going to walk around the universe through our different sections. There are our lives to paint. Laughter to draw. Silences to punctuate. And rainbow to dream of, "writes editor-in-chief Eunice Eliazar in this issue's editorial.

Credit : Ticket Magazine