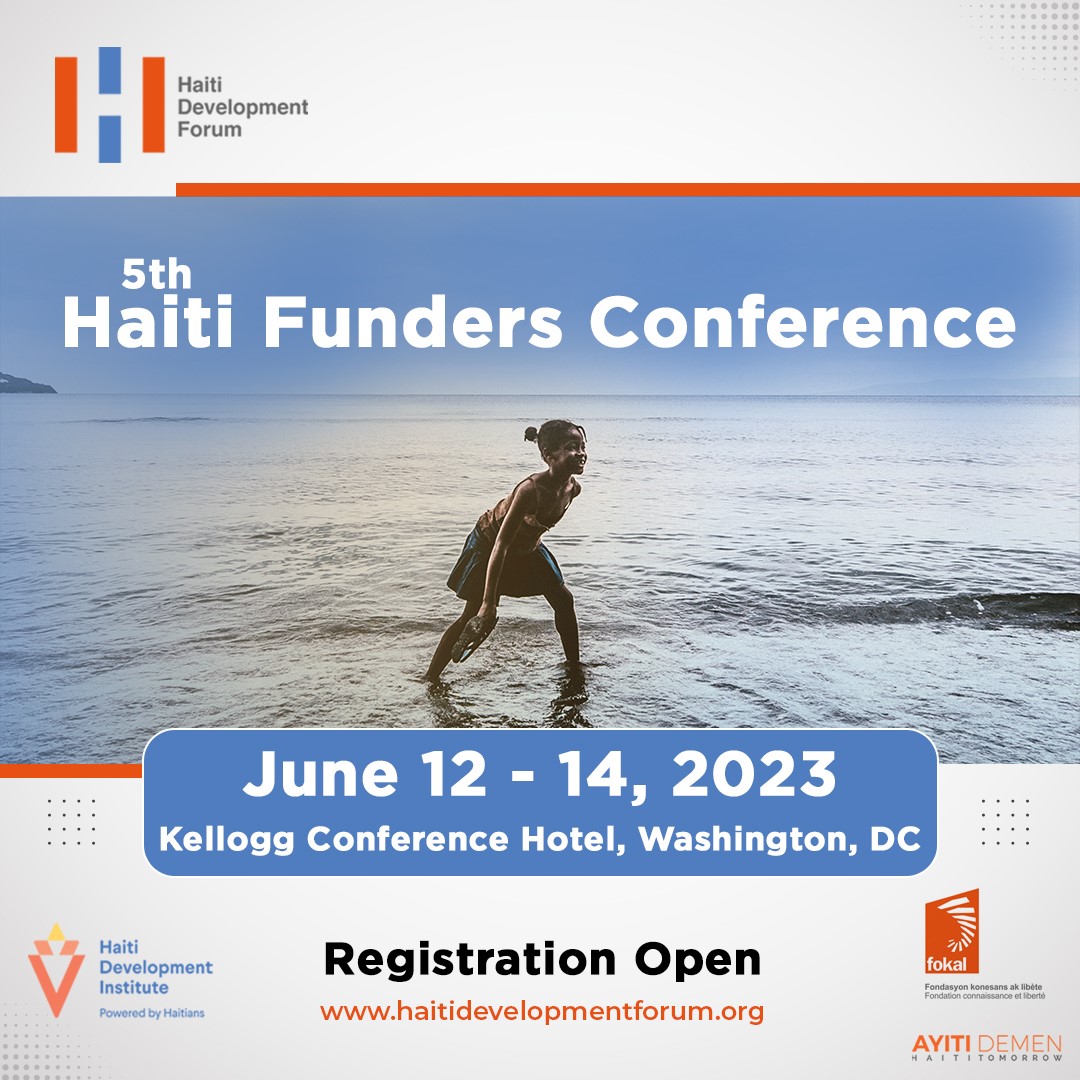 Haiti is now in an unsustainable situation. Change must happen in all sectors. We believe that Philanthropy can play a pivotal role in Haiti's resurgence with strategic investments now.
There ARE solutions and inspiring examples of partners working with communities to outpace poverty, inspire youth and prepare for a better tomorrow.
If you are a philanthropic institution, donor, impact investor or social entrepreneur seeking the best way to support Haitian communities to leverage their assets and pursue paths to prosperity, then,
This conference is for you.
In partnership with Haiti Development Institute and Ayiti Demen, FOKAL is pleased to invite you to join us on June 12-14, 2023, in Washington, D.C.
Links for registration and accommodations are at www.haitidevelopmentforum.org or here : https://www.haitidevelopmentforum.org/funders-conference

If you are interested in sponsorship opportunities or wish to get involved, please reach out to Liz Fischelis at This email address is being protected from spambots. You need JavaScript enabled to view it..
We count on your attendance!