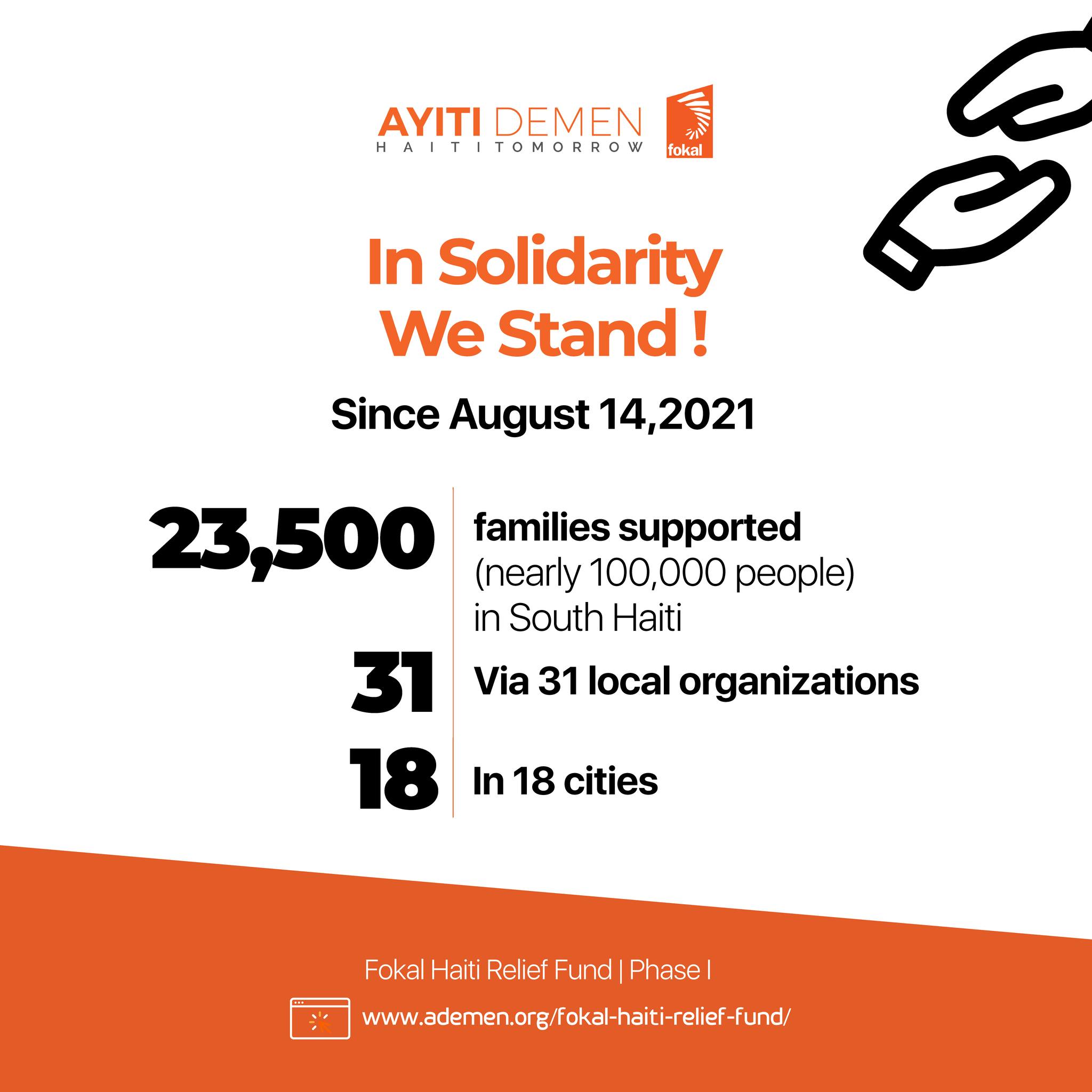 On August 14, 2021, a devastating earthquake shook the southern region of Haiti, leaving more than 2,200 people, and 12,200 wounded and destroying homes, livestock, and crops. Then came the tropical storm Grace a few days later, aggravating the devastation and suffering.
Ayiti Demen and the Foundation for Knowledge and Liberty (FOKAL) responded swiftly by issuing a call for help to provide emergency aid and long-term recovery support to the population. Nearly 3,340 compassionate individuals joined this initiative by making financial donations. As a result, about 23,500 families –an estimated 100,000 people–received food, drinking water, medical supplies, building materials to repair roofs, and cash to purchase seeds and school supplies.
We are truly thankful for your generosity! You can continue to support us on our website: www.ademen.org
We invite you to watch this video to discover the various interventions carried out in the South to help many families affected by the earthquake.
https://www.youtube.com/watch?v=lzyQ2MrBFaU