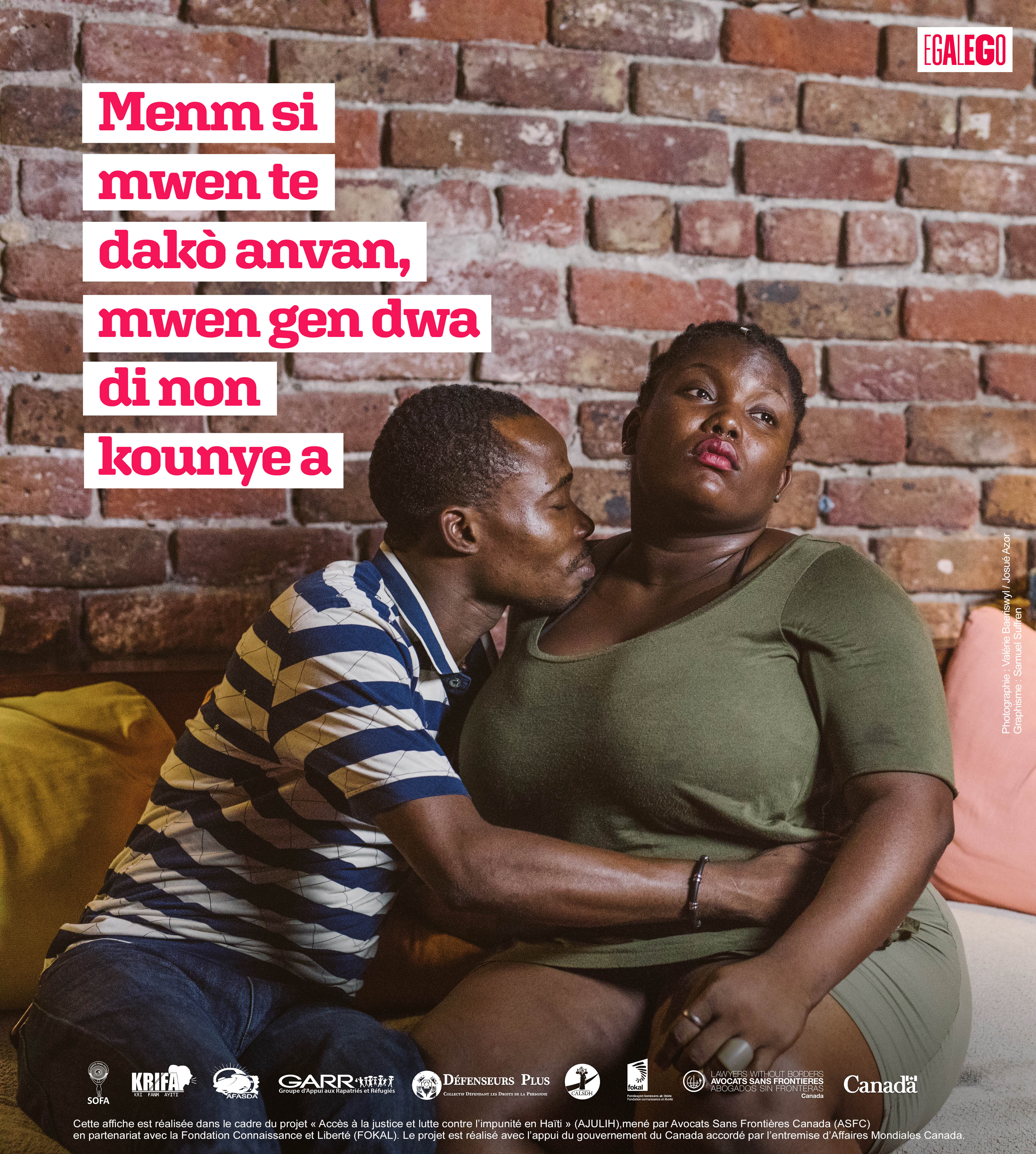 Several civil society organizations launched on Friday, December 4, a popular campaign on social networks to raise awareness about sexual consent, on the eve of International Human Rights Day, celebrated on December 10.
For eight consecutive days - until December 11 - the public discovered one poster per day depicting a different consent (or non-consent in many cases) situation captured by photographers Valérie Baeriswyl and Josué Azor. Actress Jenny Cadet served as the lead character for most of the posters, and volunteers from the town of Jacmel, where the photos were taken, performed the exercise. The posters are revealed on FOKAL's social networks, and those of partner organizations.
This initiative is the result of a collaboration between the organizations Asosyasyon Fanm Soley (AFASDA), Kri Fanm DAyiti (KRIFA), Cabinet Spécialisé en Litige Stratégique des Droits Humains (CASLDH), Solidarite Fanm Ayisyèn (SOFA), Fanm Deside, Collectif Défenseurs Plus, Groupe d'Appui aux Rapatriés et Réfugiés (GARR), FOKAL and Avocats Sans Frontière Canada.
This campaign is carried out as part of the project "Access to justice and the fight against impunity in Haiti" (AJULIH), led by Avocats Sans Frontières Canada (ASFC) in partnership with FOKAL. The project is being carried out with the support of the Government of Canada provided through Global Affairs Canada.